So back in Feb. (2015) I decided it was finally time to hit up the Vineyards to see if I could get some gigs as I was thinking I would be a PERFECT fit for playing live music at the Vineyards. It turns out I was right! Since May, I've already played at PALMER VINEYARD 7 times, as well as JAMESPORT VINEYARD & JASON'S VINEYARD one time each. I've gotten such a positive response from every Vineyard I've played at and the crowds have been so appreciative and attentive it amazes me every time! A couple weeks ago this family was at Palmer Vineyard and this guy bought 2 of my albums and is also going to have me perform at a Golf outing in late Sept and is going to buy 100 of my albums, which is going to help me out tremendously in ordering another 1,000 albums of NO TURNING BACK + that means another $200 goes to help the Wounded Warrior Project (WWP) as 20% of the sale of my album goes to the WWP!

But the main reason I'm writing this post and the thing that impresses me the most is that I feel very fortunate that I get to spread happiness and love to others through my music. I always say when I perform if anyone wants to get up and sing with me that's totally cool as I have lyrics and another microphone because as long as we all have fun I don't care what happens! For me music is MY THERAPY, especially after the passing of my father! I've had people come up to me after a show and thank me for playing and this one lady said I literally changed her life. As a musician and artist it's stories like that that keep you going and striving to affect people's lives in a positive way through your music. I think I can speak for every musician in saying it's our goal to touch as many people lives in a positive way as humanly possible. I look forward to the many years ahead of me in performing, writing, recording, and most of all touching as many people's lives as possible. Here are some pics from recent shows this month: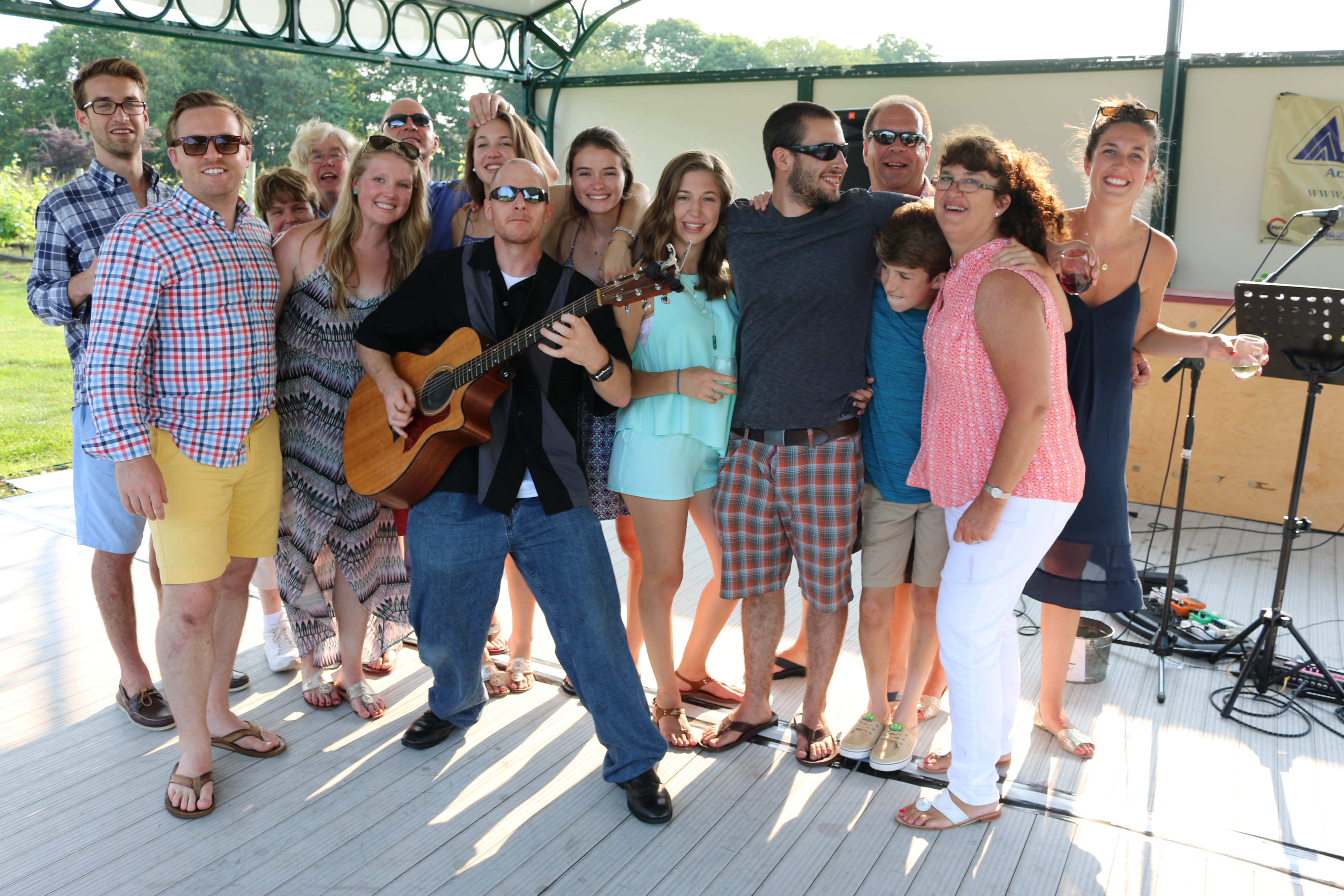 From Jamesport Vineyard 7/5/15 as these people were part of a party bus and we were all dancing and having fun!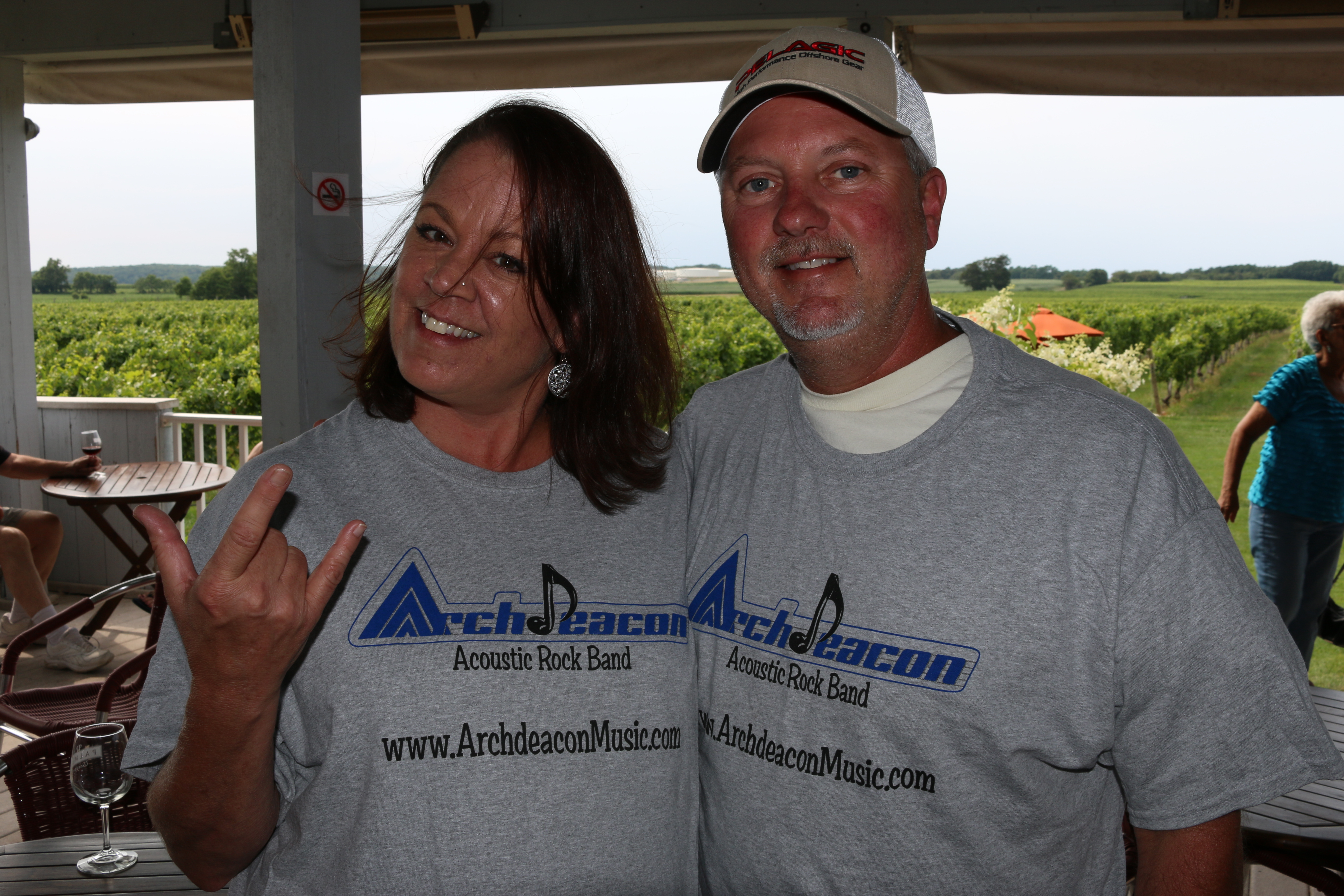 A couple (Mary & Dan) who came out to Palmer Vineyard 7/26/15, enjoyed the show, and bought 2 t-shirts as well.     Thanks for the support!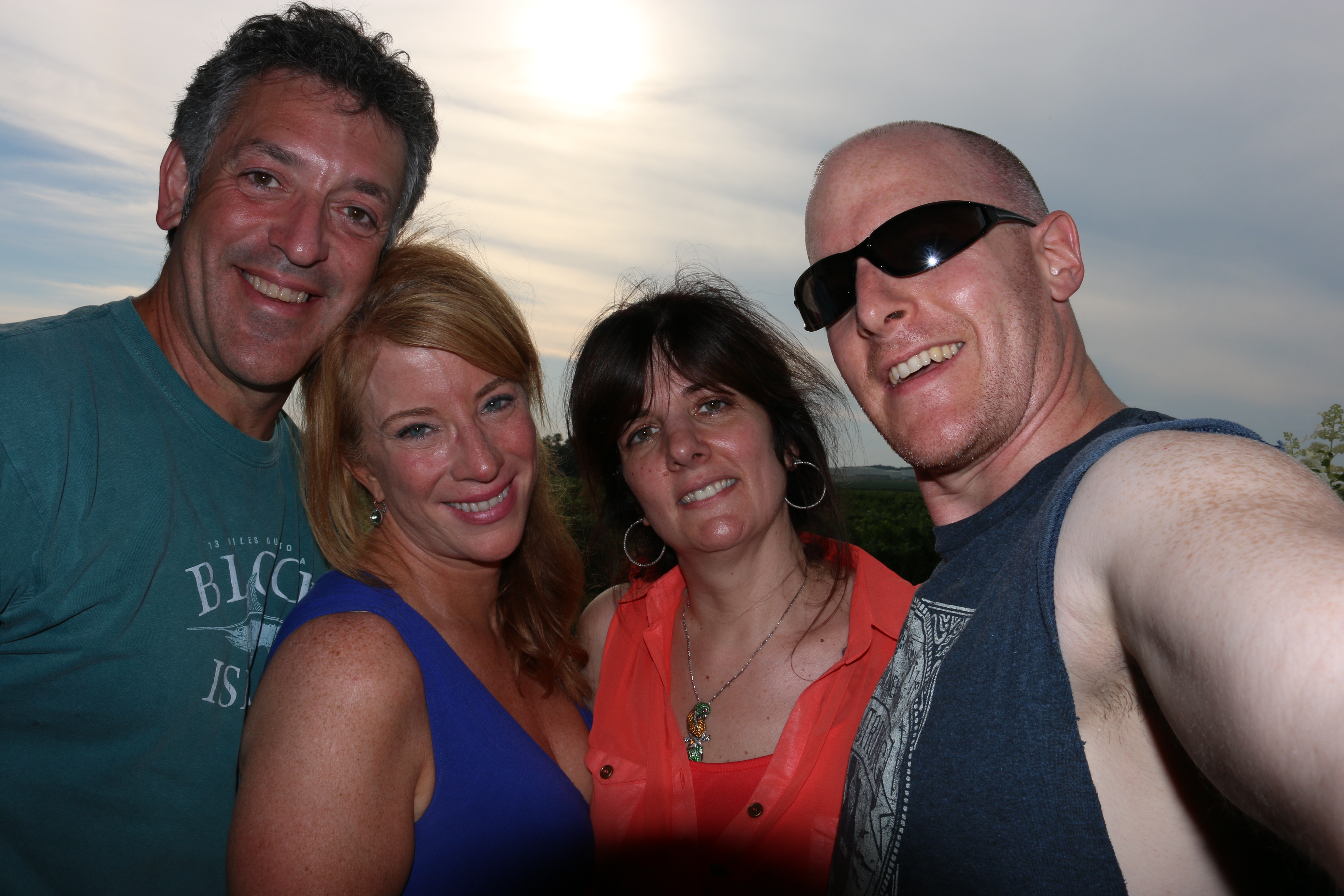 This couple (Jorge & Janise) came out to Palmer Vineyard 7/19/15 after I finished playing and I ended up playing a couple songs just acoustic guitar/vocals (no PA System) for them after the show. We sat down with them for about 20 min and had a great conversation with them. They ended up buying my album and tipping me $10 as well, but the thing I appreciate the most is the human connection and great conversation!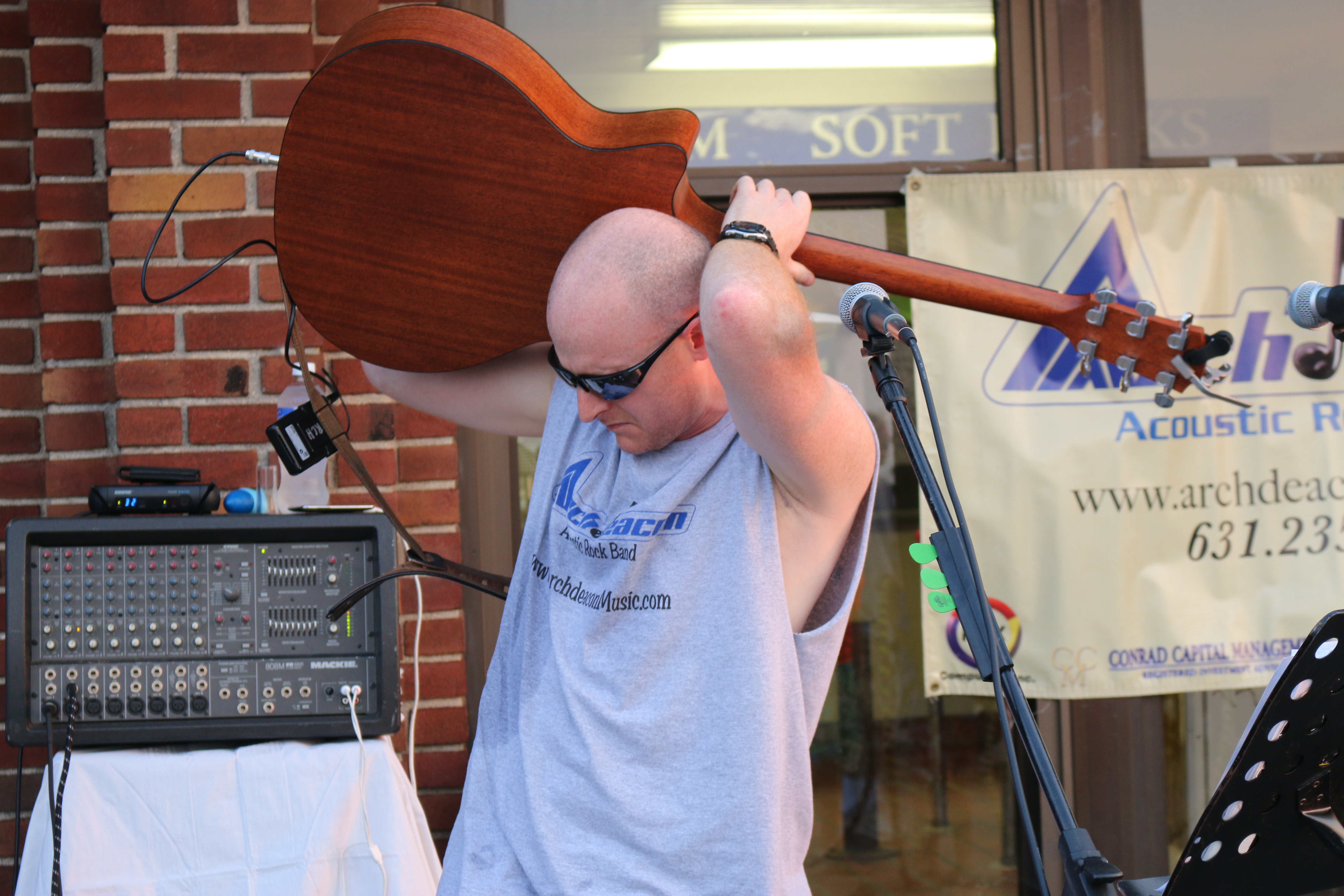 This was taken while playing at Sunken Meadow Park on 7/1/15 while I was taking a solo...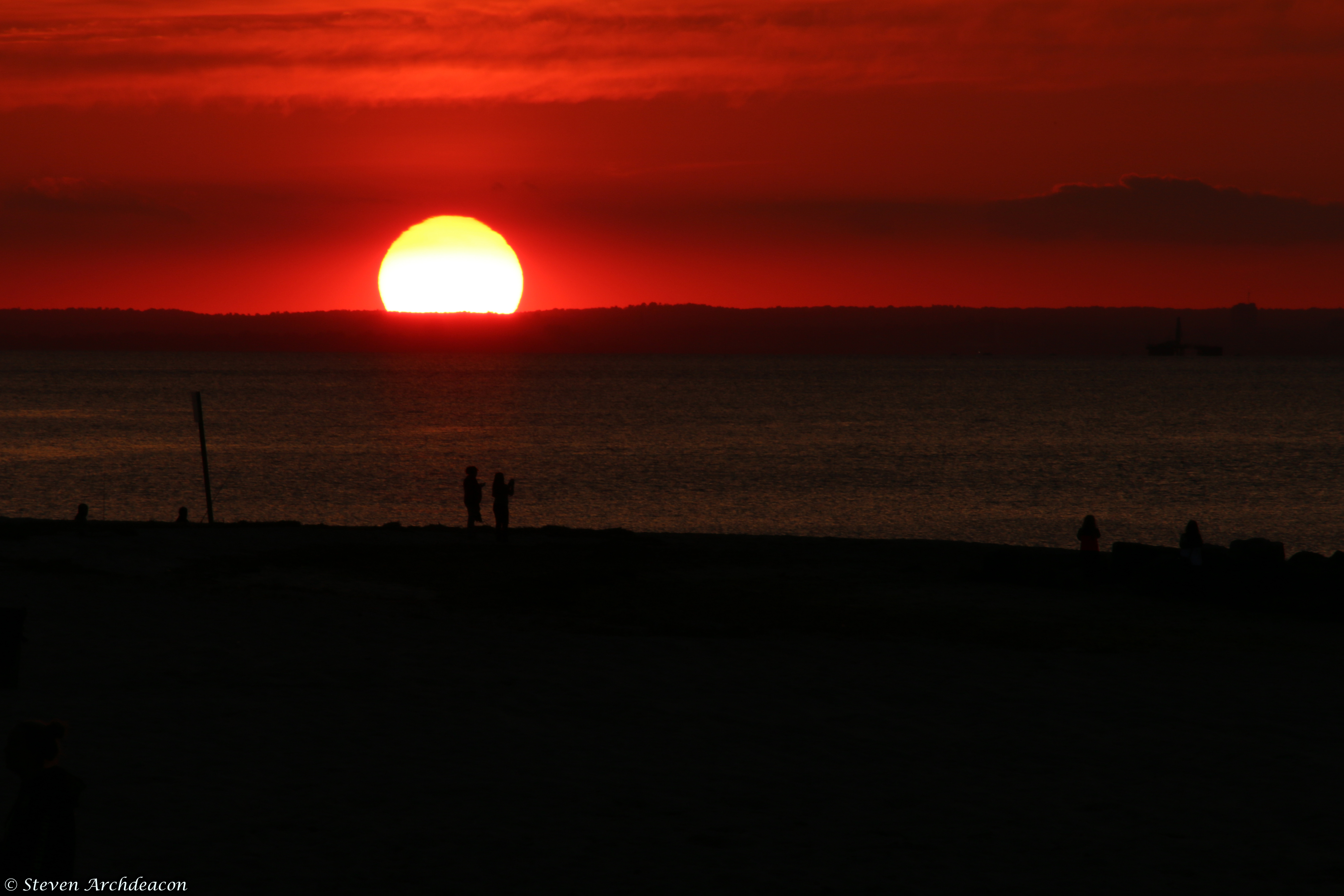 I took this picture of the sunset at Sunken Meadow Park one night as I've been getting into photography. This is our view of the beach when we play at SMP as it's beautiful!!!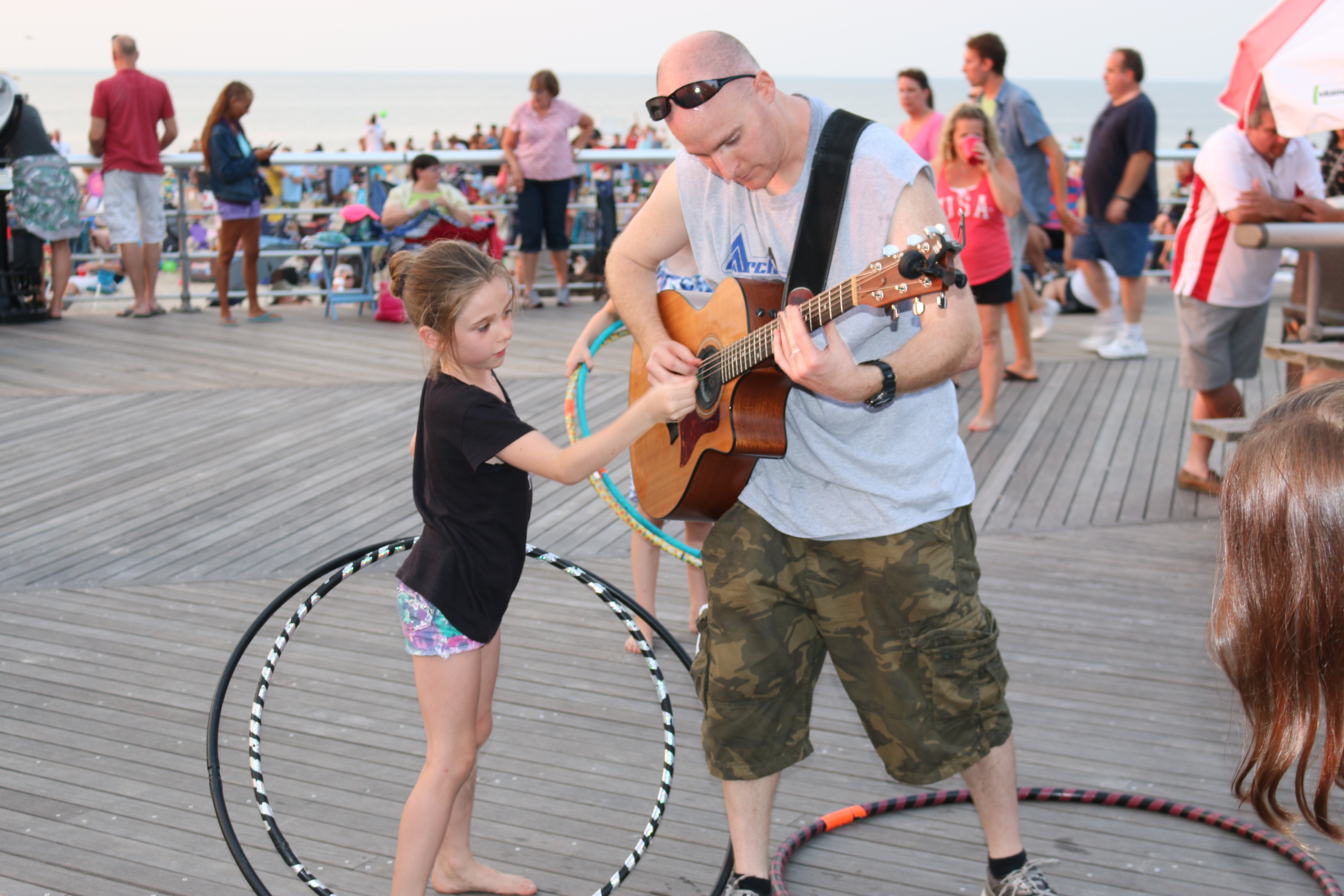 Getting the crowd involved at a SMP gig 7/1/15 and giving people a chance to actually solo on the guitar themselves. It's fun to do!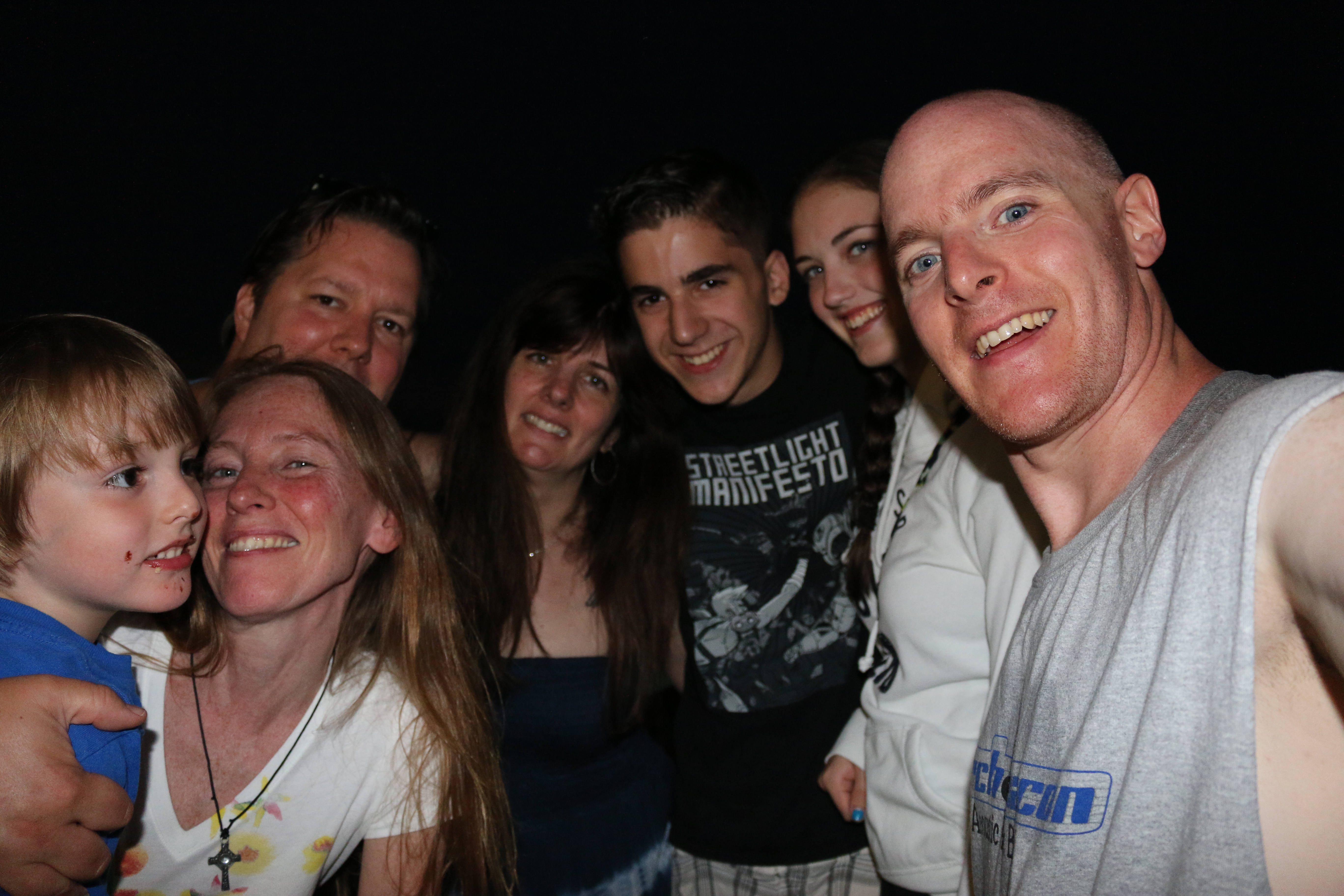 Picture with some friends (Sebastian, Melissa, Olivier, my gf Laura, guitar student Frank and his gf) at SMP 7/1/15

Music is the most powerful thing in the world and it can change people's lives. I know this because it has changed my life for the better!

Just wanted to share some stories and experiences I've had in the past month. Thanks so much for the support as it really does mean the world to me! I look forward to what the future holds!

Sincerely,

Steven Archdeacon