Hey, just wanted to post an update on the progress of my album as I wouldn't be able to be where I am today with my album if it weren't for all my fans like you helping me make this album a reality! I should have it completely recorded and mixed by the end of Feb. Then it's onto mastering the album, finishing up the artwork, and then replication w/ digital distribution. I should have the album in hand by the first 2 weeks of April! :) 
It's been a long process and I've been documenting every studio session with my video camera as well as my still photography camera. It's the most I've ever recorded lead guitar and I'm happy with the outcome of what has been recorded so far. All I need to do is have my old guitar teacher, Bryan, who played on my other album NO TURNING BACK, come into the studio Feb. 21st and record the 3 songs I'm having him play on. Then record a couple more things on the song I wrote for my mom, MY ANGEL, then mix those 4 songs and then go over them once more to make sure everything is exactly as I want the song to be. 
Here is a playlist of 5 short videos of recording in the studio for the album: 
Anyway, thank you so much for supporting me and helping to make this album a reality! There are absolutely no words that could EVER show you how much I appreciate your support and I look forward to sharing this album with you when it is complete. 
Hope you are having a great day! CARPE DIEM! 
Sincerely, 
Steven Archdeacon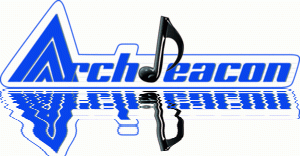 P.S.-- It's been a roller coaster of emotions, especially lately, as in 3 days (Feb. 15) it will be the 10th anniversary of my father's passing. To be honest, it's been a little tough for me lately, but sometimes you just gotta let yourself feel the pain instead of masking it in order to deal with the pain in the most effective way. My last album NO TURNING BACK was literally my therapy for dealing with my father's passing and in recording this album it does bring back a lot of those emotions. One of the most important songs I think I've ever written, which is on this new album, is entitled "A New Chapter" as that's exactly what this album is to me personally and professionally. Thanks so much for being a part of my musical journey as this is just the beginning! :)