So last month I attended the Tony Robbins seminar w/ my gf Laura (who is an AMAZING girl and one of my BIGGEST supporters w/ my music) as I've been wanting to attend one of his seminars for about 17 years since I bought his CD program "Personal Power II: The Driving Force" back when I was in college in 1998. The 1st night we walked across burning coals barefoot and it was AWESOME! Shout out to the UNLEASH THE POWER WITHIN FB GROUP TOO...YOU GUYS ROCK!!! Here's a pic of the fire walk I took: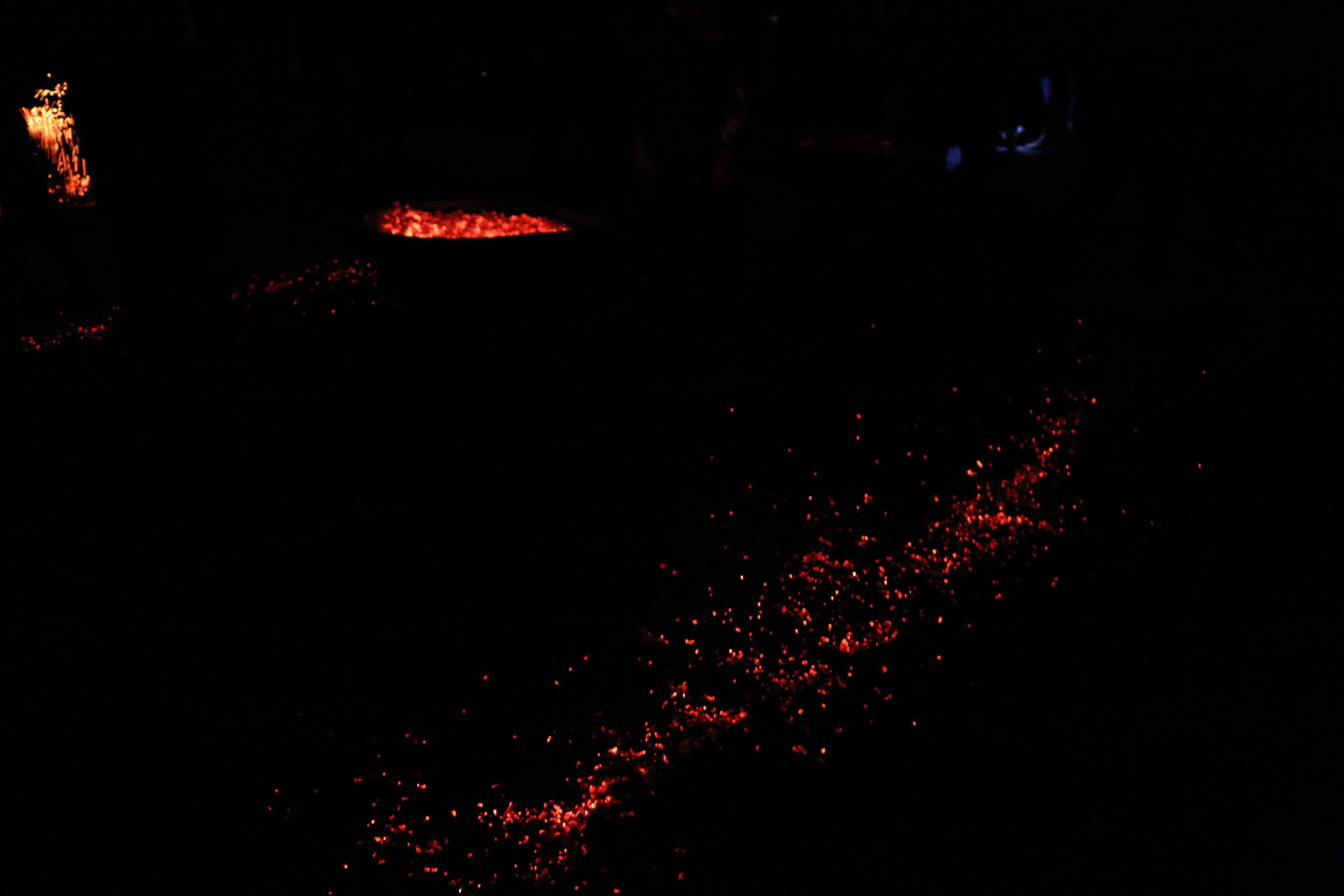 Honestly, getting that program years ago totally changed my life and I use so many of the things I learned from that program in my every day life and it helped me over the years in so many aspects of my life too! From chasing and ultimately LIVING my dreams of playing music for a living to dealing with the passing of my father. I don't know how I would have dealt with my father's passing if I hadn't bought that program and listened to it with an OPEN MIND as it really taught me how to train my brain in the most effective way to get the results I wanted out of life. I mean isn't that what we all want out of life? I mean I'm not saying my life is perfect by any means, but I can say I am happy with the path I have chosen and I love what I do. Anyway, the seminar was AWESOME! There was so much positive energy in that room like I've never seen before in my life and it really got me even more fired up to keep pushing forward with my music and just creating what I desire out of life! I believe that everything derives from the "Law of Attraction" as whatever we think about on a daily basis is what we are ultimately going to attract in our lives! We must believe in ourselves and love ourselves first and foremost and Tony Robbins is a great example of what the human mind is capable of. Tony is the world's #1 personal coaching rock star and has worked with such people as Bill Clinton, The Dali Lama,Oprah, Pat Riley, among many others. I would HIGHLY recommend checking him out because he honestly changed my life for the better! I met so many GREAT people from the seminar, the energy was off the hook, and I look forward to what the future will bring! Have an AMAZING & OUTSTANDING day! CARPE DIEM!

-Steve

P.S.-- Here are some of the best pics I got from the seminar!